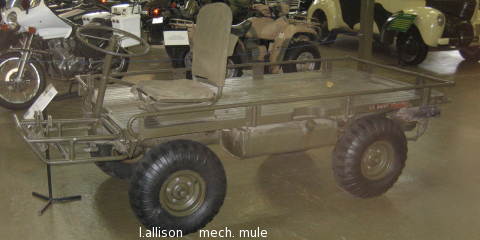 Mule 1956+
The mechanical mule can carry 1/2 a ton. It is a basic 4WD, the only suspension coming from the tyres, and the driving position is "exposed". The steering column can be swung forward for operation by a walking soldier.
loa 2980mm, width 1780mm, height 1195mm (steering wheel), wheelbase 1447mm, ground clearance 290mm,

weight 376kg empty, 830kg loaded,

engines

Willys 4-cyl. horizontally opposed air-cooled petrol 17bhp at 3200rpm (M274, M274A1);
Continental Hercules 2-cyl. horizontally opposed air-cooled 14bhp at 3000rpm (M274A2-A5),

gearbox 3-speed manual + reverse, 2-speed transfer case,

tyres 7.50 x 10,

top speed ~ 25mph.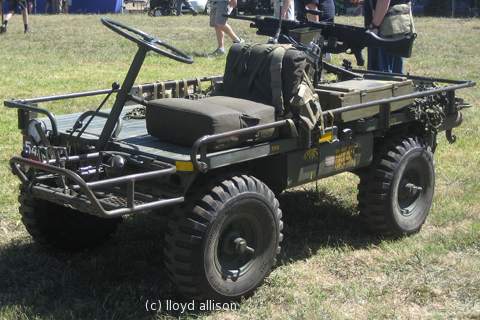 in 2016