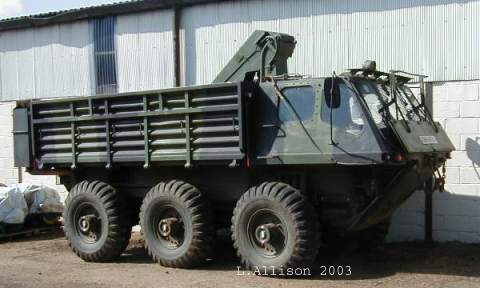 2003
Alvis Stalwart 6×6 amphibious vehicle.

Loa 6356mm, width 2615mm, height 2310mm (cab), wheelbase 2x1524mm, track 2040mm, ground clearance 420mm, approach 44°, departure 40°.

Weight 9000kg empty, payload 5000kg.

Rolls Royce 8-cylinder petrol engine, 220bhp at 3750rpm.

6×6, single diff. drives to left and right sides, hub reduction gears, front 4 wheels steer, tyres 14.00×20.

Independent suspension by double wishbones and torsion bars.

Twin water jets, 10km/hr afloat.

Production Mk2 FV622 1966-1971.
It is said that the transmission suffers from "wind-up", often resulting in expensive repairs, if the vehicle is driven on bitumen for any distance.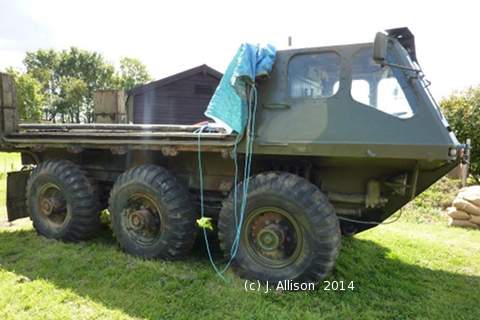 2014