2001 March: The Rover 75 was back at the Melbourne Motor Show for a second Australian launch: After its 2000 appearance BMW, then Rover's owner, sold the company.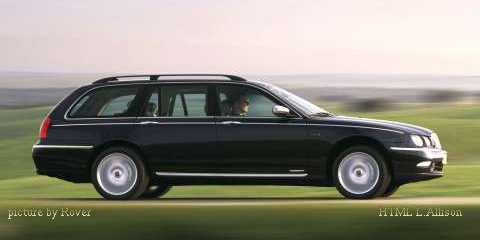 2001 October: The Rover 75 station wagon was released in Australia.
2001 November: Rover 75 Tourer `Club' ABS, EBD, leather and wood interior, 6 airbags, climate control from $56,450. Rover 75 Tourer `Connoisseur' + heated front seats, electric sunroof from $66,450 ($au).
2002 July: The Rover 75 won the Institute of Transport Management's `Car of the Year' award [-Rover].