1961: The optional diesel engine was increased in capacity from 2-litres to 2.25-litres, using the same bore and stroke as the petrol engine. (But the diesel engine's crankshaft is much stronger than the petrol engine's -- so watch out for dodgy reconditioning jobs that don't use the right crank.)
1962: A 12-seater LWB station wagon was introduced, as an option to the usual 10-seater. This could be seen as a tax avoidance measure because 12 seats made it a bus and buses did not carry sales-tax! The rear seat occupants would need to be very good friends.
1962: A Forward Control (FC) Land Rover was introduced.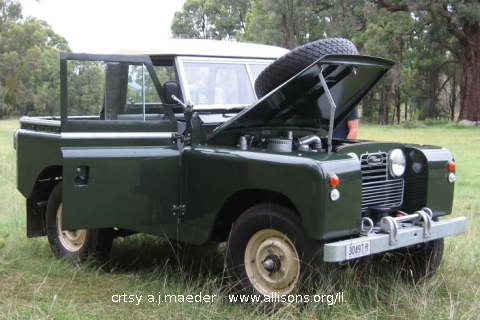 SWB ute
1965: (Approx') Prototypes of the Military Lightweight were being developed.
1966: An optional 2.6L 6-cylinder petrol engine for the LWB and FC. Improved FC (series 2B). 500,000th Land-Rover produced.
1967: New dashboard, single concealed wiper motor - luxury!
1968: Headlamps moved to wings on export models.
1968: Military Lightweight 88" air-transportable introduced.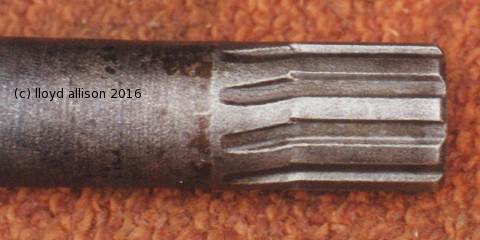 1969: Stronger Salisbury rear axle on LWB models. There had been a growing number of half-shaft breakages on heavily loaded 109" Land-Rovers, particularly those fitted with the 6-cylinder engine. Sometimes the Rover-style shafts would not break immediately but would twist (above) at the diff, work harden, and fail weeks later when pottering around town.
1969: I was the proud first owner (in Warwickshire, UK) of a Land Rover S2A with headlights in the wings, last week of May 1969, not an export model. They were announced in April 1969, as I recall, but took me about 6 weeks to actually get my hands on one. I sold it after 20 years; it's in Nimbin country these days. (I am now the proud owner of my father's old 1968 S2A in Brisbane, been in the family 33 years) - Charles Gallagher [6/'01].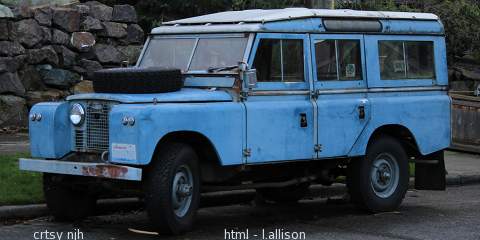 2012, USA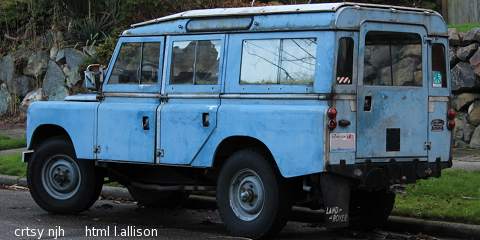 1971: SIII.